Good news: There's still time to install Spook's award winning IT room monitoring service to protect your interests during December's holiday break and the pending New Year. Knowing Spook is keeping an eye on your server room interests lets you and your team concentrate on equally important matters during the Festive season such as enjoying yourself and relaxing with family and friends.
Special year end promotion - 12 month's cover for the price of 10 months and the implementation fee is half price.
Offer ends 31

st

December 2019.
Christmas Bundle Solution
Spook has created a quick and easy monitoring solution to provide key environmental monitoring for organisations that need an immediate but advanced solution. The equipment is sent pre-configured and once installed provides secure internet access to Spook's award winning real-time dashboards. Simply unbox the gateway and plug into a ethernet switch or broadband router, position the wireless sensors and turn them on with the handy on/off switch on each.
What's in the Christmas Bundle:
1 x Ethernet Gateway (PoE and Cellular versions are available)
6 x Long Range Wireless Sensors (mix and match)
Temperature
Dual humidity & temperature*
Water detect
Infrared motion
Open/closed
Dry contact
*only 1 dual sensor is available in the Christmas bundle but more can be added if required.
Pricing information
Once off fees
Christmas Bundle purchase
£799
Implementation fee
£75 (normally £150)
Annual monitoring fee
1st year
£625 (12 months for the price of 10)
Why monitoring is important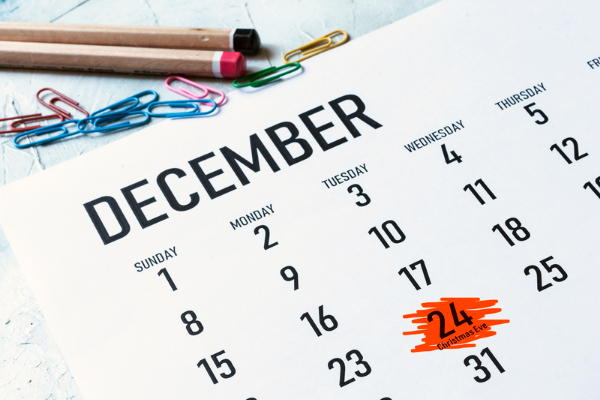 Christmas is a time of celebration for many and employers can help the festivities by planning ahead for holiday requests, managing absences and Christmas events.
However, for the IT department it will be a time when there is likely to be extra demand for products, services and sales in some businesses whilst others may experience a quiet period or may shut down entirely for the Christmas holidays.
Many employees will request time off to spend time with their family, go on holiday or attend religious services. Employees working over the Christmas period may experience different working patterns, a change in the nature of their workload or face difficulties getting to and from work.
Some organisations will operate a skeleton staff system, potentially expecting staff to take extra responsibility for areas they are not familiar with.
Christmas and New Year Bank Holidays
This year, organisations deciding to close over the period could see their IT server rooms being left in a lights out state for over 7 days.
Even for those organisations operating normal business hours it still means the IT department may be absent for 90% of the time.
Spook OmniWatch: Wireless sensors and network attached devices
Each wireless sensor contains its own on-board memory. Readings are collected locally on the wireless sensor and constantly monitored for fluctuations.
When the sensor readings are received by Spook's servers they are compared against the relevant individual alarm settings.
Customers have access to an enterprise centric solution via any internet enabled device. Multiple customer end users have their own secure web portals in order to view sensor readings and much more.
Apr 10, 2018
Three wise men are predominantly celebrated once a year but monitoring the environment of your data centre should be 24/7.
Real-time alarms
Spook's alarm escalation procedure is the most comprehensive in the industry. Alerts are sent in real-time via email and 2-way SMS.
The emergency alarm procedure is fully customisable and can be:
Regionalised
Alarms from a specific location can be directed to regional staff.
Whereas the global IT team may want to be involved or simply have access to all alerts to ensure staff are responding appropriately.
Departmentalised
Alarms can be distributed to specific departments.
For example, high temperature alerts may need to be handled by the IT team whereas water alerts may need to be sent to the facilities department.
Dynamic on-call rotas
All alerts can be designed to vary how emergency client personnel are contacted throughout the day (e.g. specific staff in office hours and separate emergency personnel for all other times).
On-call staff members can also be managed easily by making changes to individual team members availability by a simple one click function clearly marking their record as available or not.
24/7 Call Centre escalation
If there is no confirmation of receipt for the alarm(s) they are further escalated to Spook's UK based 24/7 call centre.
An agent is tasked with calling emergency staff on alternative mobile phones and/or landlines to ensure they are aware of the alert.
All activity is clearly reported in the individual alarm logs for future reference and analysis.
With the implementation of Spook's OmniWatch monitoring system, Endsleigh IT and Facilities teams can concentrate on running and supporting the business without worrying about our critical IT Data Centres which are monitored around the clock.

Endsleigh Insurance Services: Stephen Street, IT Core Services Manager.
Spook customers rest assured that whatever shift patterns or organisational business hours are expected, their IT infrastructure is being kept safe with OmniWatch 24/7.
To find out more about Endsleigh's experience click here.
Contact us to find out more.
Spook Limited, Award Winning Multi Vendor IT monitoring Specialists
+44 (0) 1737 906111 or enquiries@spook.co.uk